Drilling and milling services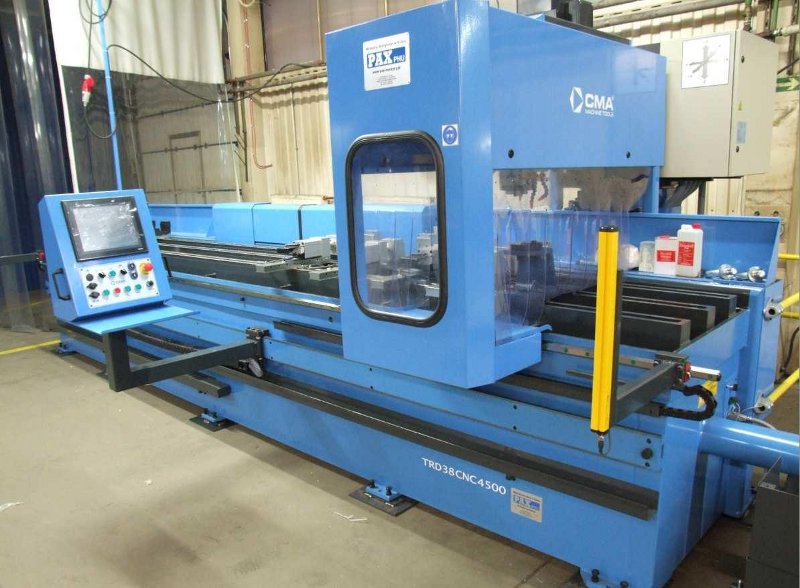 A new CNC drilling and milling machine from CMA model TRD 32 CNC 4500x600 was purchased for our machine park. It is a machine designed for serial production of large quantities of the same elements.
Drilling and milling machine model TRD 32 CNC 4500x600 has a moving head in 3 axes X, Y, Z. The machine is used for drilling, threading and milling. Milling can be done in sections, plates, tubes and flat steel bars. These processes are controlled by a PC controller. In addition to the basic processes, the machine performs such activities as: fast drilling (feed - feed stroke) for pipes and profiles, drilling, kneading, deep drilling with chipbreaking, thermal drilling and interpolation.
Thanks to the new drilling and milling machine, our factory will expand the range of services provided to the benefit of our customers and contractors. We invite you to take advantage of our new services, which guarantee fast and precise execution of tasks.