Bending on press brake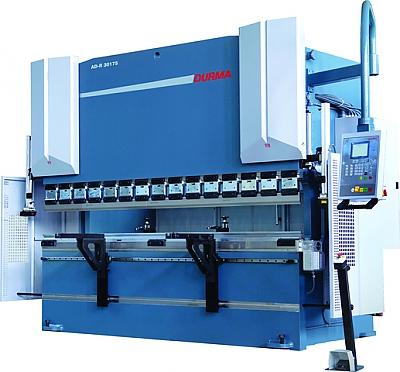 Bending on a press brake One of the commonly used methods of metalworking involving a permanent change in the curvature of the workpiece is called bending.
One of the ways of bending metal sheets is cold forming, i. e. using a press brake, which is based on modern CNC technology. This allows to obtain precisely made elements, as well as a reproducible, precisely reproducible bending angle.
The edge press can handle both thin and thick sheet metal. The sheet metal bending service is performed on the DURMA AD-R 25100 press brake, with a pressure of 100 t, up to 2. 5 m long of the bent element.
The AD-R type press brake has high technology to increase productivity while maintaining precise bending. The AD-R type press brake which we have in our possession has an energy-saving operation, which is directly related to low operating cost, so we can have competitive prices for bending services.